Quick Menu
Daily Readings

Altar Servers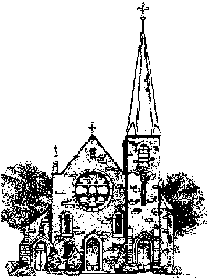 Sundays: 5:00 p.m. (Saturdays), 8:00, 10:00 and Noon
Holy Days: 8:00 a.m., Noon and 7:30 p.m.
Weekdays: 8:00 a.m. and 12 noon (Monday-Friday) (September – June).
July and August 8 a.m.
Saturday Morning 8:00 a.m.
Adoration of the Blessed Sacrament:
Fridays, 8.30 a.m. to 5:00 p.m.
Sacrament of Reconciliation (Penance):
4:00 to 4:45 p.m. Saturdays
Sacrament of Baptism: Baptism is celebrated on the 4th Sunday of the month at 1:30 p.m. The Preparation Class is the first Tuesday of the Month at 7:00 p.m. in the rectory.
Alternative flash content
To view this Flash you need Javascript on your browser and updated version of flash player.
Most Holy Trinity Counter
YOU ARE VISITOR NUMBER


| | | |
| --- | --- | --- |
| | Today | 6 |
| | Yesterday | 56 |
| | This week | 6 |
| | Last week | 343 |
| | This month | 2904 |
| | Last month | 3311 |
| | All days | 21646 |
---
We have: 1 guests online
Your IP: 204.236.226.210
 , 
Today: Mar 31, 2013
Visitors Counter
Contact
MOST HOLY TRINITY CHURCH
320 East Boston Post Road
Mamaroneck, New York 10543
(914) 698-5944
Fax (914) 698-5274
E-Mail:
 
Catholic Links
The Archdiocese of NY

Catholic Bishops

Sisters of Life

The Holy See (Vatican)

FatherBenedict.com